OLMSTED 200
CELEBRATING THE LIFE and CONTRIBUTIONS of
FREDERICK LAW OLMSTED
during the year of his 200th BIRTHDAY
April 26, 2022
HAPPY 200th BIRTHDAY,
FREDERICK LAW OLMSTED!
US House Proclamation
~ sponsored by Representative French Hill ~
recognizing and celebrating the 200th anniversary of the birth of Frederick Law Olmsted
and his contributions to open public spaces for all Americans enhancing sound physical and mental health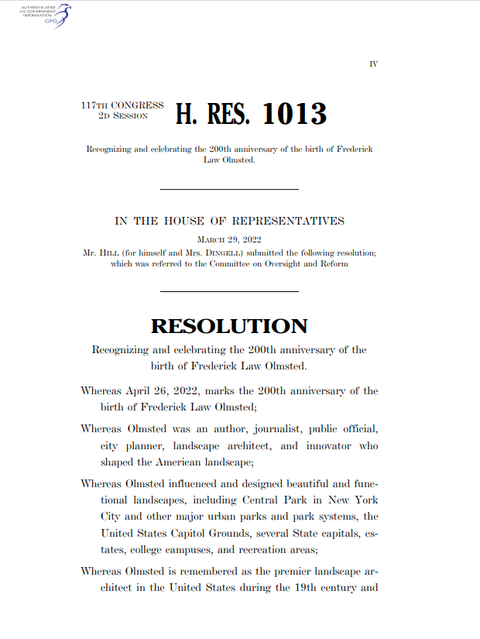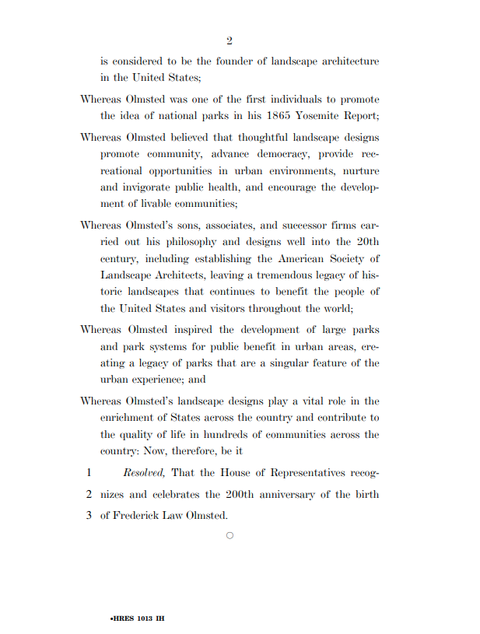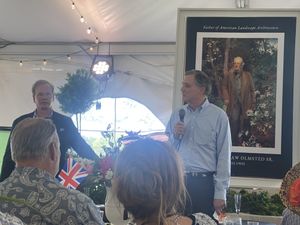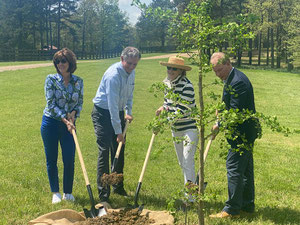 The Governor joins many states across the nation in recognizing Frederick Law Olmsted's important role in advocating for and providing citizens access to the natural environment by declaring April 26th as Frederick Law Olmsted Day in Arkansas in honor of the 200th anniversary of his birth.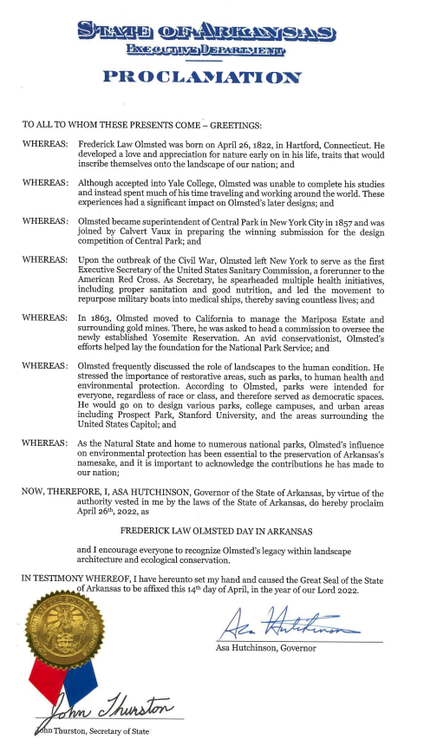 Proclamation Documents available for download:
US House Proclamation for Olmsted
Olmsted_proclamation- US HOUSE.pdf
Adobe Acrobat Document
227.4 KB
Arkansas Proclamation for Olmsted
2022 Frederick Law Olmstead Day in Arkan
Adobe Acrobat Document
113.5 KB
The Little Rock Garden Club
Olmsted 200 Student Art Contest
Celebrating the 200th Birthday of
Frederick Law Olmsted through Art
announced TWO WINNERS:
Annaleigh Mitchell and Taylor Henley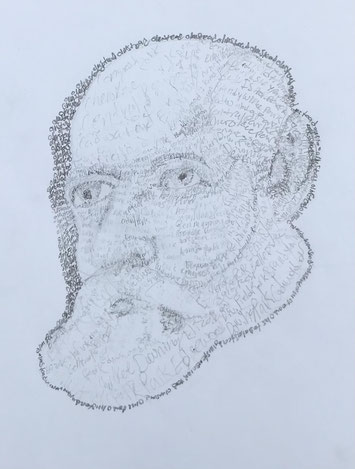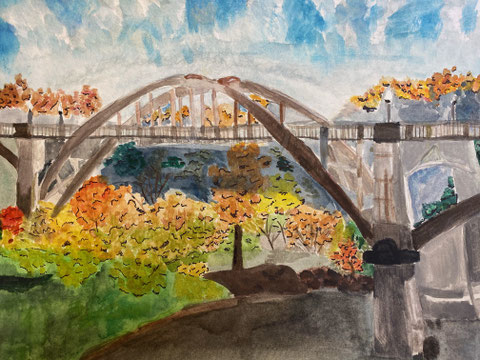 Follow this ARTICLE LINK for Janet Carson's
"Father figure: Landscape architect Frederick Law Olmsted celebrated as originator of U.S. public parks system"
published in the Arkansas Democrat Gazette
on March 19, 2022.