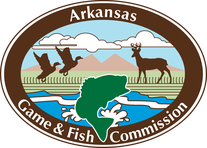 P4P The Covey Highlighted in Arkansas Game and Fish Commission website Newsletter
The Arkansas Game and Fish Commission posted an article on their website about our conservation efforts through P4P The Covey project.  Libby Davis and Helen Moix are recognized for the collaborative partnership they created between the Arkansas Game and Fish Commission and a host of other organizations across central Arkansas to restore native prairie plants and pollinator species on acreage belonging to Central Arkansas Water.  It also discusses the generous grant we secured through the GCA for these efforts.
Click HERE to read this wonderful article!
Lessons from Trees on NEVER GIVING UP!
Click on the PDF document below to see an amazing series of pictures.